Diagnostic Targets that Work
If you have been around pistols for a while, you have likely seen diagnostic targets. Based on where you are grouping your shots, they offer suggestions as to why you might not hit the center. According to Mike Ochsner (Ox) author of the book Real World Gunfight Training and popularly called Mad Scientist of Firearms Training:
"Normal diagnostic targets don't work.  These do!  These print-at-home targets will tell you how to troubleshoot your groups so you can be shooting 1 hole groups in minutes! This guide will identify the 6 most common symptoms, describe the problem, then provide solutions for you to practice."
Mike has given me permission to share these targets with you. Download them here and print them on regular 8 ½ x 11 paper or card stock.
Recommend Reading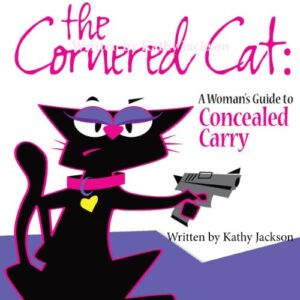 The Cornered Cat – A Woman's Guide to Concealed Carry
Kathy Jackson
The Cornered Cat is the ultimate resource for women who choose to carry a firearm for self defense. It tells women everything they ever wanted to know about how to carry a firearm for self defense. https://corneredcat.com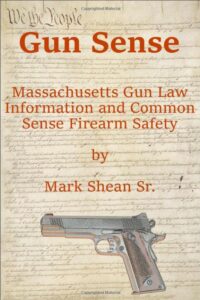 Gun Sense – Massachusetts Gun Law information and Common Sense Firearm Safety
Mark Shean Sr.
Though originally from Maine, Mark has been teaching the Massachusetts gun law class since 2000. "Gun Sense" is not so much a book you read from the first page to the last (even though you could and should), as much as it is a guide to topics on gun safety, Massachusetts gun law, your general rights as an American, op-eds and so on and so forth, that can apply anywhere.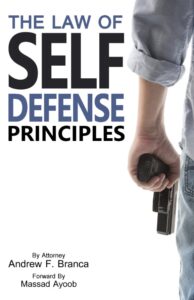 The Law of Self Defense Principles
Andrew Branca
The #1 guide for understanding when using force to protect yourself is legal. https://get.lawofselfdefense.com/v1-full-freebook-lp/b.html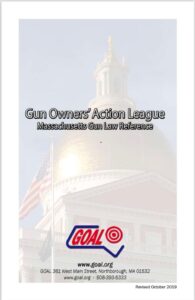 Gun Owner's Action League Massachusetts Gun Law Reference
Various contributors
GOAL's MA Firearms Laws Booklet is a 40+ page booklet with overviews of the most common gun laws in MA. These are the laws that GOAL is most often asked about, a great resource for the MA gun owner and instructor. https://www.goal.org/Sys/Store/Products/195658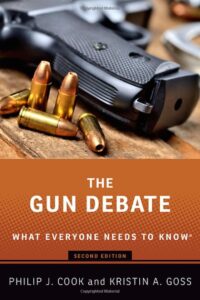 The Gun Debate – What Everyone Needs to Know
Philip J. Cook and Kristin A. Goss
Written in question-and-answer format, this updated edition brings the debate up-to-date for the current political climate under Trump and will help readers make sense of the ideologically driven statistics and slogans that characterize our national conversation on firearms.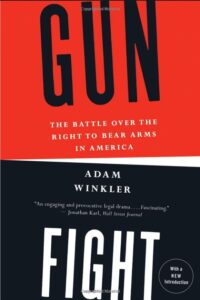 Gunfight – The Battle over the Right to Bear Arms in America
Adam Winkler
A provocative history that reveals how guns―not abortion, race, or religion―are at the heart of America's cultural divide.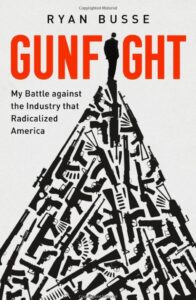 Gunfight – My Battle against the Industry that Radicalized America
Ryan Busse
A former firearms executive pulls back the curtain on America's multibillion-dollar gun industry, exposing how it fostered extremism and racism, radicalizing the nation and bringing cultural division to a boiling point.